The new Archive Research Room is now open! Located in the Library Building on the Walton Hall campus, this space is for use by anyone who is interested in working with the OU's physical Archive materials. The Archive has always welcomed researchers to visit and work with the collection, but the new room provides more space for playback equipment (such as reel-to-reel tapes, VHS tapes, DVDs and microfilm) to be permanently set up, and a far greater amount of table space for archive researchers to spread out onto!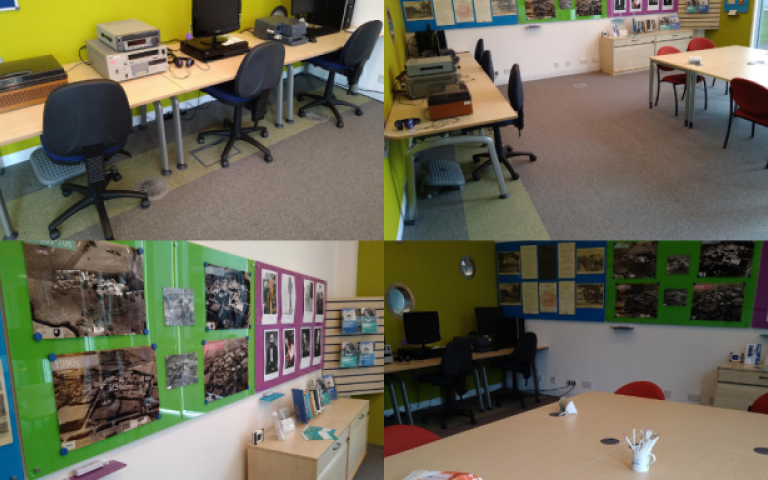 The Archive contains materials of many different types and formats, and the main sorts of thing researchers typically come to look at are:
Historic OU teaching material – both physical module content and audio-visual programmes.
Specific collections of OU historical figures (such as Jennie Lee, Betty Boothroyd etc).
OU legacy serials and other publications.
Other content covering the history of the university.
The room has already welcomed researchers from both internal and external to the OU. The Archive Team welcomes you to visit on site, but if you can't make it to Milton Keynes, there is still a wealth of archival material to explore in the OU Digital Archive.
For more information, contact University-Archive@open.ac.uk.