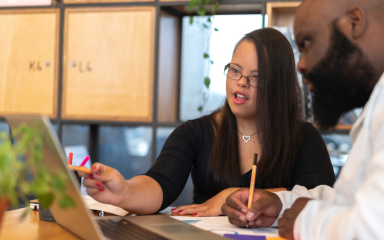 Earlier this year, Library Services added a new session to their programme of online training sessions - Diverse voices, alternative sources - that introduces the importance of being inclusive when conducting research, the challenges of identifying these voices and sources, and some pointers on how to find them. This session will next be held on Wednesday 24 May at 19:30 and will feature regularly within the Library's programme of live online training sessions available to students and staff.
You do not need to book a place to attend – simply visit the Diverse voices, alternative sources page a couple of minutes before the start time and select 'Join Room'. This will take you through to Adobe Connect ready for the session to begin.
Twelve students attended the first session back in February, and those who provided feedback all rated the event and trainer as excellent. Here's what they had to say:
"A good understanding of the issues by not seeking diverse voices in research and the skills in how/where to search for them."
"This has been a brilliant in improving my understanding in diverse resource for global health and tropical diseases."
An interactive recording of the session is available to watch anytime via the 'View previous recordings' link on the Diverse voices, alternative sources page.