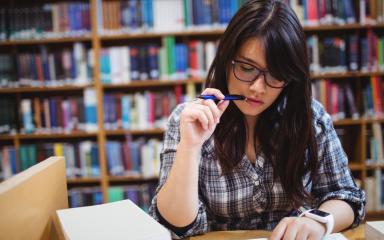 Library Services has recently completed research looking into student membership of the SCONUL Access scheme and the impact it has on their studies. In case you're unfamiliar with it, SCONUL Access enables eligible OU students to use and borrow books from other participating university libraries or visit them for a quiet place to study.  
Our research found that:   
A higher percentage of students who were members of SCONUL Access gained a distinction (32%) in comparison to students who weren't a member (22%).

Students feel that having access to the scheme helped with their academic achievement, provided them with high quality study space and collections, and enhanced their well-being and overall experience as an OU student.  
For more information about the SCONUL Access scheme and how to become a member, visit the Using other libraries and SCONUL Access webpage.