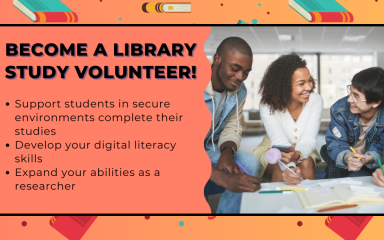 Ever wondered how you would complete your studies without the use of the Internet? This is a reality for students studying in secure environments, making it practically impossible to study for Level 3 or Postgraduate qualifications.
With this online and flexible volunteering role you can help! Develop your research and digital literacy skills as a Library Study Volunteer, and make a difference that allows students to complete their studies!
We are currently seeking students with additional languages to help us too! Apply now on our website.
Applications close Monday 21 August 2023, 23:59.