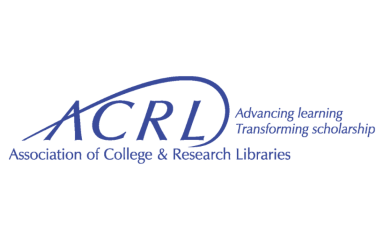 The Association of College and Research Libraries (ACRL), a division of the American Library Association - the oldest and largest library association in the world - has identified the Open University Library as one of their leading libraries for learning analytics.  
Our Library analytics provides us with unique insight into the use and impact of the Library on the student experience and our research excellence. We regularly assess and evaluate library analytics data including user enquiries, training attendance, electronic library resource accesses, and OU research paper and data deposits. Each year, for example, we analyse data about student attainment and how participation in library training and use of Library resources relate to student success. We have repeatedly found a correlation between student attainment and engagement with the Library. 
The OU Library's Associate Director Selena Killick explained that ACRL expressed their desire to recognise our leadership in academic library learning analytics by highlighting our work within their Learning Analytics Toolkit. This toolkit is used internationally by academic librarians around the world as they consider responsibly engaging with campus learning analytics at their respective institutions. 
You can view our recognition on the ACRL Leading Libraries page.