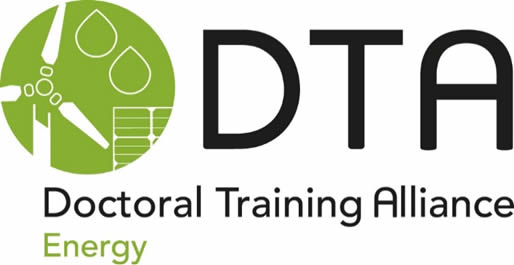 The Open University (OU) is a partner in the Extended University Alliance Doctoral Training Alliances (DTAs) in Energy, Applied Biosciences for Health and Social Policy, The Alliance DTA3 PhD Fellowship UK Programme, funded by the European Commission (EC) under the Horizon 2020 Marie Sklodowska-Curie (MSC) COFUND scheme. This is a multi-institutional and multidisciplinary doctoral training collaboration across 15 UK universities.
The OU is widely recognised for innovative research in topical energy fields. We provide strong support for PhD students and a wide range of opportunities for research training and development. We have a strong commitment to cross-disciplinary work, to national and international public engagement, and to creative partnerships with partners from the public, private and third sectors.
The DTA3 Energy Programme objectives are to
Develop an international cohort of researchers with doctoral-level knowledge in an area of energy technology and/or use, coupled with a wider appreciation of energy policy, economics, and environmental impacts.
Support the development of PhD Fellows to be equipped with skills to communicate about energy issues to decision makers in Government and business, and the wider public.
Help the PhD Fellows to develop a strong sense of energy citizenship and their role in tackling the global 'energy trilemma' of energy security, energy equity and environmental sustainability.
Provide a very good training environment that emphasises industry relevance and support the progression of researchers into a range of careers and sectors following the completion of their PhD.
Support the development of PhD Fellows through funded industry placements, working with the UK's national Knowledge Transfer Network thereby strengthening networks across industry.
Support the development of PhD Fellows through funded international placements, thereby strengthening networks across European and international universities.
The EC-funded DTA3 PhD Fellowship Programme commenced on 1st September 2018. The recruitment of PhD Fellows was completed 2018-2019. The DTA3 Programme will continue for five years until 2023.
Key Contacts: