The 'Walking the Walk' Project was funded by the UK's National Environment Research Council (NERC) as part of a programme to make environmental science more diverse, equitable and inclusive (DEI).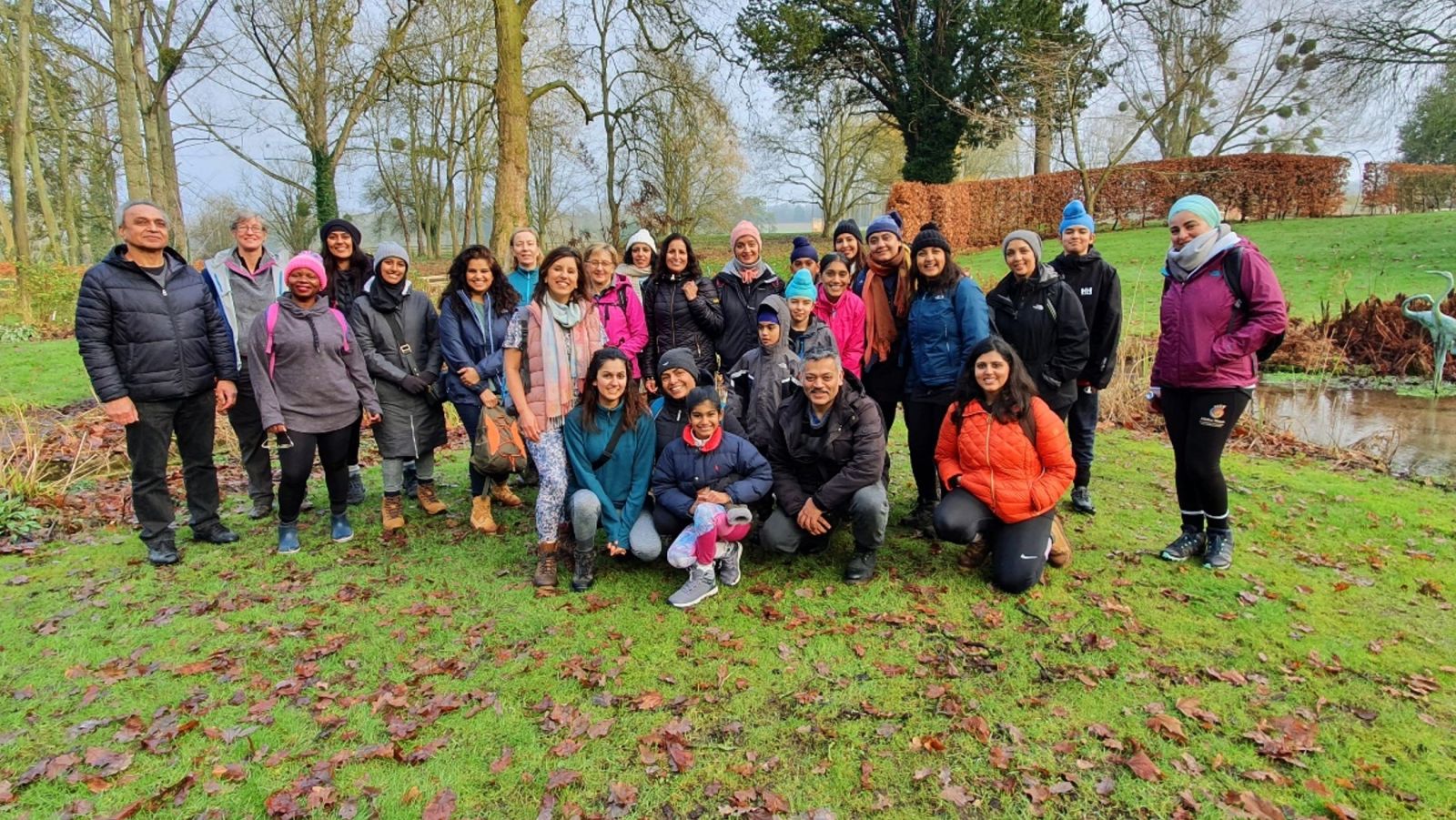 The project started from the premise that for many people working in Earth and environmental sciences, or engaging in environmental citizenship, their first spark of interest came from experiences in nature.
As a project team, we argued that lived experiences of the natural world can plant seeds of curiosity, potentially leading to a lifelong desire to know more about our Earth and the environment.
In this light, we observed that much of the "the UK countryside" is perceived as an overwhelmingly "white" space. This meant that for too many citizens seeds of curiosity are either not planted, or not given opportunities to take root and flourish. Unfortunately, these exclusionary conditions continue to dominate.
We adopted an engaged research approach to investigate these issues, working with minoritized grassroot community groups to identify and overcome barriers to make walking in nature more equitable, inclusive and accessible.
We conducted walks with minoritized grassroot community groups;
We co-developed resources to support walking in nature;
We produced a detailed map of relevant 'publics';
We investigated 'walk leader' (n=12) and 'walkers' (n=9) perspectives of walking in nature. 
We are currently working on the analysis of the map of relevant publics and the interviews, whilst also producing a final report for NERC as our funders.
The project team included: Marcus Badger, Anjana Khatwa, Kelly Smith, Clare Warren, Yoseph Araya, 
Richard Holliman and Janice Ansine.
We are grateful to the following community walking groups for collaborating with us on this project: Dadimas, Black Girls Hike, and Mosaic Outdoors.
To find out more about the Walking the Walk Project, contact Marcus Badger.
Outputs
For more about the work we have completed to date, select: Walking the Walk - together in nature.