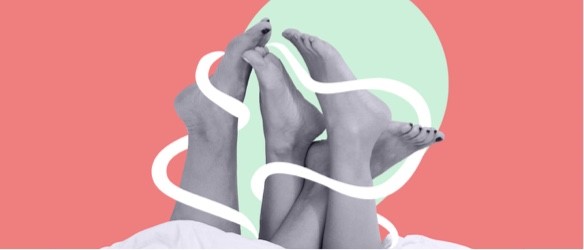 Paired is a new app for couples that is designed to improve communication and deepen intimacy, in just ten minutes or less a day. It combines audio courses from clinical psychotherapists and academics with fun daily questions and quizzes to answer with your partner, helping people to take small, positive steps to improve their relationship each day.
The app has been particularly informed by the research of Professor Jacqui Gabb and findings of the Enduring Love? study. Professor Gabb has been appointed as Chief Relationships Officer at Paired to lead on research and media communications.
The Open University and University of Brighton completed an evaluation study (October-December 2020) to assess the impact of digital interventions on couple's relationship quality. Over a three-month period, researchers evaluated the relationship app Paired, with data from more than 4,400 users. The study found that relationship quality increased by over a third (36%) after 3 months of usage, with benefits improving the longer and more frequently the app was used. The Executive Summary and Preliminary Report are free to download, along with the project participant Informational Sheet
Paired and The Open University commissioned a survey in the summer of 2020 to investigate how couples were managing their relationhip during the coronavirus pandemic. Results show that despite  uncertainties and pressures brought about by Covid-19, many people were able to take advantage of the changed situation in ways that may have benefited their relationships. The survey was implemented by Ipsos Mori (in the US) and YouGov (in the UK) and was completed 1516 people aged 18-75 from the US, and 1319 people aged 18 and older from the UK. The Summary Survey Report is freely available to download.
Paired is free to download from the Apple App Store and Google Play Store, with a monthly or annual subscription required to access the full range of courses.