Why should diversity and inclusion matter? There is the obvious answer that if we are not including everyone, this is inequitable and unacceptable. There is an additional answer, which is that a diverse organisation is likely to be a more successful organisation.
Importantly, this is only true if that diversity is integrated into the ways of working and leads to inclusion and belonging for all employees. It is only then that the real gains are seen on the bottom line (Ely and Thomas, 2020). 
At a recent Open University Business School webinar, Debbie Forster, the co-Founder and CEO of the Tech Talent Charter (TTC) outlined the importance of this government-supported social enterprise founded to improve inclusion and diversity via improved transparency, accountability, and support (see here if you want to watch the recording). At TTC, they take a broad definition of technology, and include companies, organisations and educational establishments that use technology and digital for a key part of their functions. If we think of it like this, almost every company should be considering the diversity of its technology-based workforce. This is reflected in the broad scope of signatory organisations that the TTC is currently working with, including Durham University, the Bank of England, and Amnesty International. 
In the webinar, Debbie outlined how a small team of entrepreneurs and allies identified a key need for improved collection and dissemination of diversity data from tech-driven organisations, as well as the importance of forming a charter to provide a framework for good practice, and a support network of like-minded organisations. Key to the early success of the venture was the personal contact networks of the founders (Ulhoi, 2005; Cope, Jack and Rose, 2007) and the 'crazy quilt' of supporters and allies (Sarasvathy, 2001) who ensured that the TTC received the early seed money needed for the operation to scale. Now, signing up to the TTC is beneficial for the organisation as it becomes part of a broader ecosystem of signatories publicly striving to improve equality and diversity; at the same time as agreeing to deliver on the data transparency commitments.  
The TTC 2021 report (available here) shows that there are challenges, especially in the recruitment and then retention of diverse staff members in an environment where there is huge competition for talent. What is also apparent is that this is an area in which knowledge sharing, across industries, can be hugely beneficial, and can support the development of a better workplace or educational establishment for all of us. 
In addition to these business-level impacts, research and educational assessment is changing, and increasingly there is an expectation that the societal impact aspects of a Business School programme are a key – if hard to quantify – metric for the quality of the programme (Jack, 2023). In my opinion, as business leaders and as educational providers, it is essential that we consider inequality in this societal impact space, and how we can modify our materials, work environments, case studies, or whole programmes to support positive change in the diversity and inclusion of our teams. Ultimately, it is possible that through thoughtful engagement with the topic we can achieve a lasting and meaningful impact on the equality of the teams of the many businesses that are impacted through the learnings of the broad and engaged students of a Business School.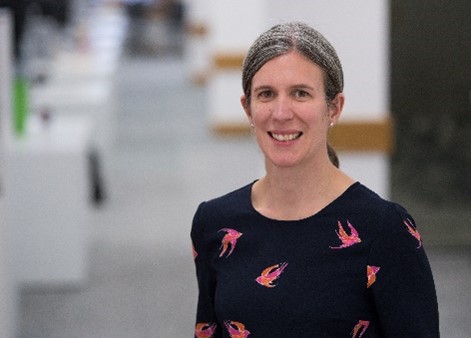 Dr Rebecca Kirk
Dr Rebecca Kirk is a Publisher, Portfolio Development at PLOS, where she is responsible for the development of new journals and products, supporting the growth of the existing journal portfolio to expand PLOS' global presence, and ensuring that the portfolio adds value for the global research community. She also serves as a co-Chair for the Society for Scholarly Publishing DEIA committee, and is enrolled on the Open University MBA course. 
References
Cope, J., Jack, S. and Rose, M. B. (2007) 'Social Capital and Entrepreneurship: An Introduction', International small business journal, 25(3), pp. 213-219. 
Ely, R. J. and Thomas, D. A. (2020) 'Getting Serious About Diversity: Enough Already with the Business Case', Harvard business review, 98(6), pp. 114-122. 
Jack, A. (2023) 'Nurturing a better world through business education', Financial Times. Available at: https://www.ft.com/content/f5dd2dca-7cd5-4992-a149-e46dbc3cc73a (Accessed 17 January 2023). 
Sarasvathy, S. D. (2001) 'Causation and Effectuation: Toward a Theoretical Shift from Economic Inevitability to Entrepreneurial Contingency', The Academy of Management review, 26(2), pp. 243-263. 
Ulhoi, J. P. (2005) 'The social dimensions of entrepreneurship', Technovation, 25(8), pp. 939-946.