On 12th May 2022, researchers from The Open University (OU) and the University of Northampton (UoN) organised a one-day workshop to explore if and how to develop bottom-up approaches to teaching and research on social innovation and social enterprise.
The workshop aimed to establish collaborations among key stakeholders to create project ideas with funding potential. What follows is a brief overview of the main discussions on that day.
Our first keynote speaker, Prof Richard Blundel, provided a brief insight into the OU's Social and Sustainable Enterprise (SSE) research cluster, suggesting teaching and research activities that have been developed to connect social enterprise with the topic of sustainability. 
Next, Prof Richard Hazenberg of the Institute for Social Innovation and Impact at UoN noted that UoN is committed to social innovation, which is why the university is a changemaker campus. Prof Hazenberg also discussed the 'place-based learning' approach utilised by the UoN in their teaching to ensure their students are socially aware, able to 'think laterally' and approach societal problems from a new perspective. 
The third keynote was a joint talk by Dr Daniel Haslam and Dr Fidele Mutwarasibo from the OU's Centre for Voluntary Sector Leadership (CVSL), reflecting upon the experience of designing free courses using problem-focused practice teaching and bottom-up approaches. 
Another keynote speech was delivered by Nichola McAvoy (Account Manager, Social Enterprise UK (SEUK). In her experience, she noted that a critical area for consideration for research and teaching concerns social enterprise challenges in the digitalisation of their services and in developing sustainable supply chain processes. 
The final speech of the day was delivered by Jay Baughan, director of the social business incubator of UoN, who highlighted the importance of supporting social entrepreneurs and innovators to future-proof and scale their existing services.
During the afternoon, our discussions analysed two different topics: future teaching and research opportunities.
Future teaching
Attendees spoke about the need to develop a toolkit to assess social enterprises' impact to monitor their services and sustainability over time. They further noted the misunderstanding surrounding the definition of 'social enterprise' and the need to develop teaching materials that can enhance clarity for governmental organisations and funding bodies, consequently improving accessibility to funding and opportunities. The attendees also noted that the universities could focus on increasing the support for social enterprises in looking for and applying for funding opportunities. 
Future research
During the research discussions, the practitioners suggested the need to focus on the procurement processes of social enterprises, in terms of the sector's internal supply chain and the integration of social enterprises in the public sector procurement processes.
The need to examine the role of social enterprises in Black, Asian, and Minority Ethnic (BAME) communities was highlighted. This included understanding how to promote inclusion and employability of BAME communities and/or newcomers, especially in light of the non-recognition of these groups. 
Final thoughts and next steps…
A key revelation from our workshop is the importance of actively collaborating among stakeholders from different sectors to enhance the teaching and research prospects in the social enterprise area so it will benefit beyond the pandemic era. Consequently, as researchers, we need to pay attention to ways to include the ideas and perceptions of practitioners inside our teaching and research ideas; it is the reason we organised this workshop to exchange knowledge and practices and develop funding proposals on teaching and research initiatives. 
In conclusion, there are certainly many areas that emerged in this workshop that merit our consideration, and we will be using all this information to inform some of our future grant applications in scholarship and research projects.
If you are interested in contributing to our future workshops or projects on social innovation and social enterprise, you can contact Dr Toa Giroletti (toa.giroletti@northampton.ac.uk) or Dr Francesca Calo (francesca.calo@open.ac.uk). They would be delighted to hear from you.
---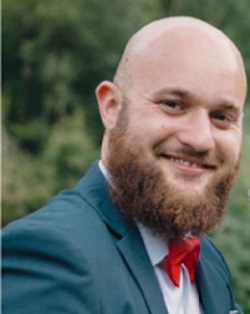 Dr. Daniele Tori is a Lecturer in Finance at The Open University Business School. Daniele's current research focuses on processes of financialization, financial history, and social aspects of finance. He is a member of the steering committees of the Post-Keynesian Economics Society (PKES) and the Innovation, Knowledge, and Development Research Group (IKD). He is also the organiser of the seminar series of the History and Political Economy of Business and Finance (HYPE) research cluster.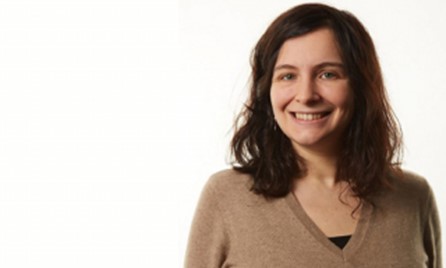 Dr. Francesca Calo is a Lecturer in Management at the Department of Public Leadership & Social Enterprise at The Open University, where she brings academic experience from posts held in the UK and Italy. Dr Calo's research interests include social enterprise and third-sector organisations in health and social care, impact evaluation methods and social innovation.
Twitter: @franci_calo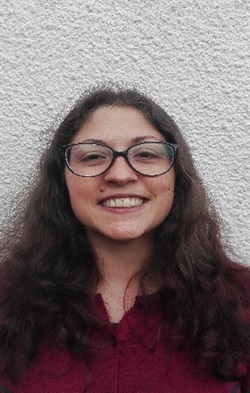 Dr. Toa Giroletti
Dr. Toa Giroletti is a Researcher at the Institute for Social Innovation and Impact at the University of Northampton. Dr. Giroletti's interests include subjective measurements of deprivation or well-being, fieldwork in collecting primary data, implementation of questionnaires for data collection, development economics, Latin American economies, microeconomics, social innovation and social enterprise.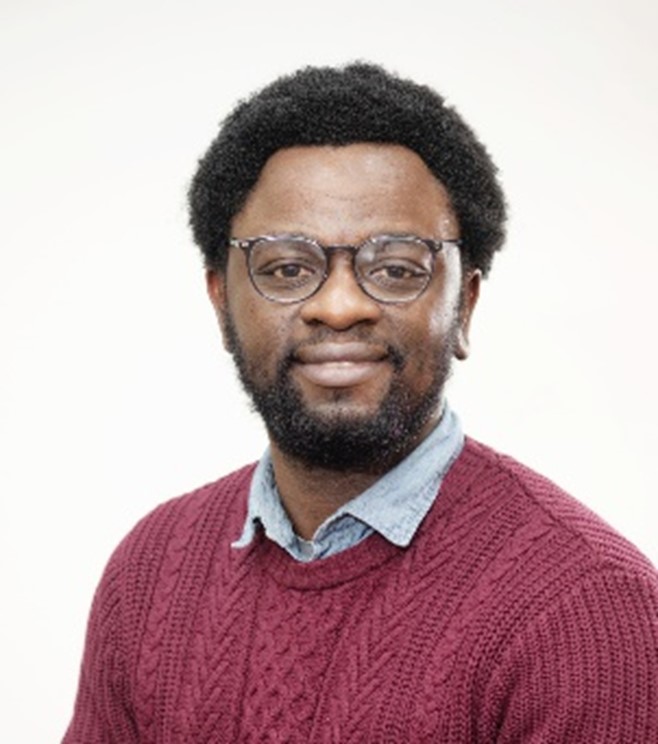 Dr Awele Achi
Dr Awele Achi is a Lecturer in Enterprise and Innovation at Coventry University London. He received his PhD from The Open University Business School, UK. Prior to this, Awele worked as a Research Associate at Lagos Business School, Nigeria. His research interest sits at the interface of innovation, entrepreneurship, and strategy with particular interest in topics revolving around social innovation & entrepreneurship, firm capabilities, marketing strategy and sustainable practices. He has published articles in leading journals including Journal of Business Research and European Journal of International Management.
Twitter: @AweleAchi