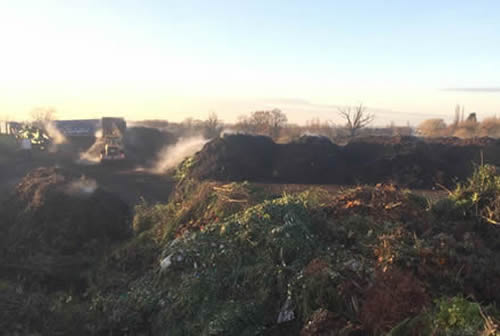 The Waste and Resource Management Group is a multidisciplinary research team which aims to deliver sustainable resource management solutions. We provide a practical approach to environmental problems, with a focus on developing policy-relevant research helping to promote sustainable ways to manage waste and resources.
Past and present research includes understanding attitudes and perceptions, sustainable behaviours, the role of the community and voluntary sector, governance and policy analysis, waste characterisation, health impacts and bio-processing.
Our research is focused around three main themes:
Bioaerosol Research
We have one of the largest and well-equipped laboratories within the UK for measuring dust and biological emissions from a range of industrial waste facilities. We undertake occupational and environmental assessments to understand how bioaerosols are distributed in the environment and the impact that this may have. Recent projects have included the size fractionation of bioaerosols and their impact on human health, the impact of reduced collection on bioaerosols from household waste and monitoring bioaerosol emissions from intensive farming.
Environmental Pollution
Our research covers a range of topics related to waste management and environmental pollution. Our experience in biodegradability testing has been used to investigate the biodegradation of polymers in different industrial environments and we have worked with partners to develop products with enhanced levels of biodegradability. Microplastic research has looked at the impacts of microplastics on the marine environment and developing techniques for detecting plastics using remote sensing. Other work includes understanding greenhouse gas emissions from waste management related activities.
Life cycle assessment
Our life cycle expertise has been applied to waste management systems in order to determine the environmental impacts and benefits of different management approaches. Life cycle assessment has been used to quantify different approaches to waste management with an interest in optimising energy from waste. Research has also focused on how life cycle assessment can be used as teaching tool to encourage students to develop a range of transferable skills.